On the most immediate level, a brand is indeed established by the logo, colors, and packaging of a product. These elements attract a customer's attention and therefore, increase the likelihood of business. However, a brand runs deeper than just attracting attention to itself.
Good branding works by marketing a product not just as a product, but as a lifestyle. For example, Tommy Bahama, a popular clothing, and housewares product line, isn't just selling clothing and housewares. The brand--represented through the clean, simple, blue logo of a marlin--stimulates associations with lavish and relaxing vacations, with the simpler yet finer things in life. So a customer isn't just buying a well-made polo shirt in a colorful hue; he's buying the association with a lifestyle of leisure. Similarly, shampoo and beer branding often involves the association of the product to sex appeal and fun. Running shoes are branded to create associations with healthfulness and self-transformation. In short, branding involves selling not just products, but selling the possibility to have the lives we most want.
Now the trick, of course, is to create a brand that doesn't just stimulate positive associations for the customer, but positive associations unique to the specific brand. Subaru isn't just promoting a car associated with a rugged and adventurous lifestyle, it's promoting a car associated with a rugged and adventurous lifestyle for young lovers, new families, and dog owners. So the brand is creating a highly unique association to both the sentimental and the intrepid, and the specificity of branding drives business.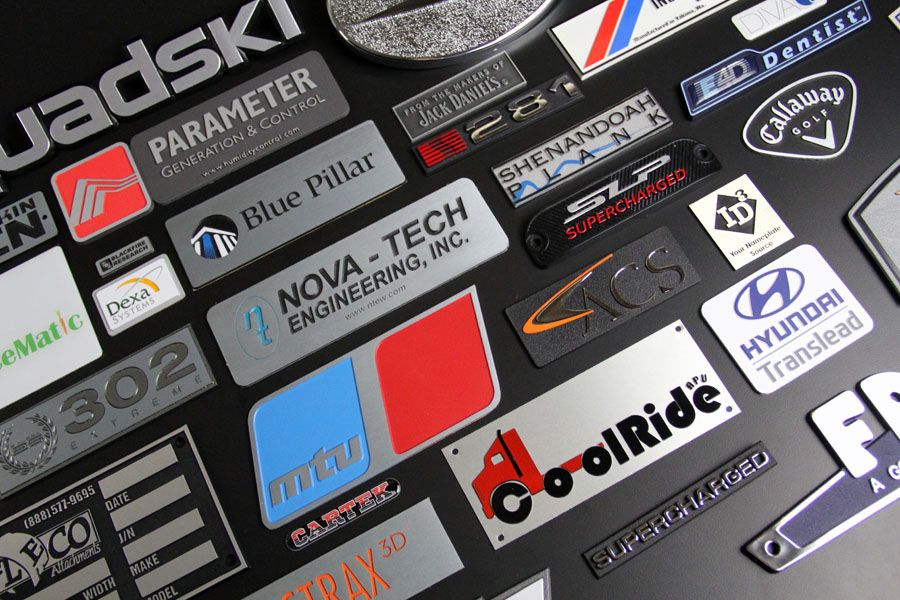 The key to ideal branding lies in a series of decisions made about how to market a product: What will the actors or models in print copy and commercials look like? Willcelebrities or professionals endorse the product? What type of language will be used to describe the product? The totality of all of these factors creates a comprehensive and enticing brand, and that brand gets concentrated down to a focal point logo that is powerful in both its immediacy and simplicity, as well as in its broader implications.
While the art of branding is complex, creating a eye-catching nameplate for industrial products doesn't have to be. A well-crafted nameplate or logo makes a powerful statement on its own about the utility and integrity of your industrial products, regardless of your other marketing strategies. Let ID3 Logos help you establish your unique brand by helping you create custom logos, signage and/or nameplates that signify everything that your product stands for.