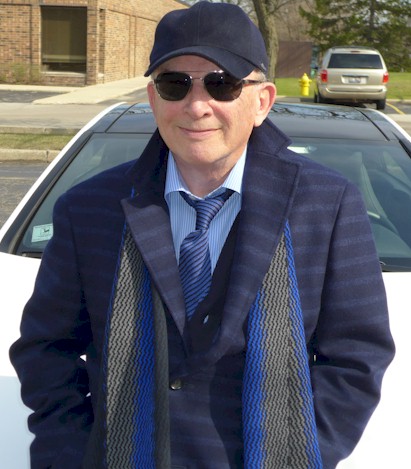 Steve Begor, President of ID3 Logos, was born in Florida and raised in Georgia. After ten years in the music business, Steve has been designing and manufacturing three-dimensional product identification for 20+ years. According to Steve, "At ID3 Logos, our goal is to be the absolute best nameplate house out there, and we live up to that goal."


Dave Begor - Molding Manager. Dave has recently joined our team and in a short time has surpassed my molding knowledge. We are getting the absolute best molded parts we have ever gotten.
Josephine "Jo" Zugay, Aesthetics Manager, has been decorating plastic for over twenty-five years. Jo joined Steve at LCM in 1983 and was the first member of the team at ID3 Logos. "Jo brings the absolute best knowledge of plastic decoration to the table, and her expertise enables us to provide the ultimate in aesthetics to our customers," says Steve.


David Briarfield brings his expertise to our etched metal division. His commitment to quality is unsurpassed, and as Steve says, "One of the primary reasons I wanted this company was for the expertise of David Briarfield. He's forgotten more about etching metal than I will ever know!"

We welcome you, the customer, to the ID3 Logos experience. We think you will find that we start quicker and corner better, and that we are truly responsive to your specific needs.